Derby County interim manager Wayne Rooney told the club's official Youtube channel how Kaide Gordon deserves his place among the first-team squad.
The 16-year-old made his debut in the 4-0 win at Birmingham City.
Derby have featured a host of academy players this season with Lee Buchanan, Jason Knight, Louie Sibley, Morgan Whittaker and Max Bird regulars among the 18.
The latest two to make their first-team debuts were Louie Watson, 19, and Gordon.
Speaking to RamsTV, Rooney claims Gordon has proven his quality in training.
"I brought Kaide up with the first-team initially to train with us for a week to see how he reacted to it, and he was one of the best trainers. I kept him with us for a couple of week and he's been training at the same level if not to a better level to a lot of the other [first-team] players. As I said to the players, if you train hard and train well, I will you give your chance. He deserves it."
Gordon, aged 16 two months and 24 days, became Derby's fourth youngest debutant after Mason Bennett, Lee Holmes and former 1970s defender Steve Powell.
Gordon is predominantly an attacker who can operate through the middle or out wide. He has shown his talent at U18 and U23 level and has a bright future ahead of him.
It's another success story at Moor Farm. The Rams currently boast one of the most productive academies in England with the U18s winning the Premier League trophy in 2019.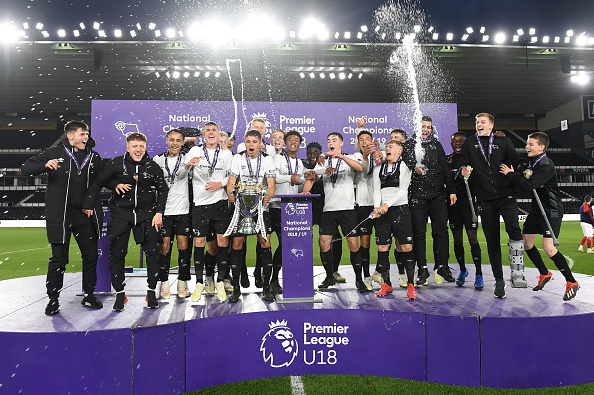 Gordon will be hoping to follow in the footsteps of Sibley and Knight, two attack-minded players who are earning rave reviews at Championship level.
Derby, however, will be desperate to retain Gordon for the long-term and they will be hoping they can avoid a scenario that saw former scholar Liam Delap join Manchester City.
Also see: Report: Club keen to sell Derby and Leeds target to raise cash for Declan Rice pursuit
Also see: Report: Midfielder wanted by Derby and Forest wants Championship loan move
Have something to tell us about this article?