Some Derby County supporters have taken to Twitter to comment on reports claiming Duane Holmes is set to join Championship rivals Huddersfield Town.
The Derby midfielder has struggled to get going this season at Pride Park.
With doubts hanging over Derby's prospective takeover and their financial situation amid unpaid wages, selling a player or two this month seemingly hasn't been ruled.
And Football Insider claim Holmes is a strong candidate to leave with his former club Huddersfield lining up a deal. A £1 million fee has been cited and deemed acceptable.
The Athletic's Ryan Conway went one further on Twitter by claiming Holmes is set to join the Terriers, with some Derby fans responding with their opinion on the speculation.
this is a shame because on form he's a great player, still young and deffo worth more than a mil in the championship ,but his contract is running out. But we do have quite a few midfielders coming through. Sibley, Bird and Maybe Gordon rises through the ranks quickly

— Micky Finn (@Michael17022126) January 14, 2021
Too hot and cold for me.. on his day he is brilliant but goes missing in games. No question about his desire and passion for the club though. All the best Duane

— James Palmer 🐏🐏🧡🧡 (@j_palmer1992) January 14, 2021
Great pro , just seemed to lack that edge , his decision making let's him down too many times , frustrating to watch at times as it's obvious he's capable, off pitch try gent and credit to himself 👍

— jamie allen (@AllenjaAllen) January 14, 2021
He was outstanding for a few games. Remember him deputising got mount well under lampard. Not quite been at it for a while now and would probably agree to him leaving

— Scott Gretton (@ScottGretton) January 14, 2021
Energetic, but not really got the technical ability to offer enough at this level. Might be good if we are in league 1.

— Ram in Sweden (@RamInSweden) January 14, 2021
Fantastic player on his day but those days are few and far between. Could be good business

— Ian Ellis (@ianellis8152) January 14, 2021
Good for him and good luck to him too. A decent lad and a bright, energetic footballer who will do a good job at the right club. Hopefully this deal is good for us as a club too

— Ross Lowe (@RossBits) January 14, 2021
Holmes boasts plenty of energy, drive and pace as he likes to get forward.
But one main criticism of the Rams ace is understanding what type of player he is. Holmes has operated out wide, as an attacking midfielder and even as a makeshift right-back.
The US-born player is versatile. But going forward he hasn't been productive enough, posting just five goals and five assists in 74 Championship appearances since joining Derby.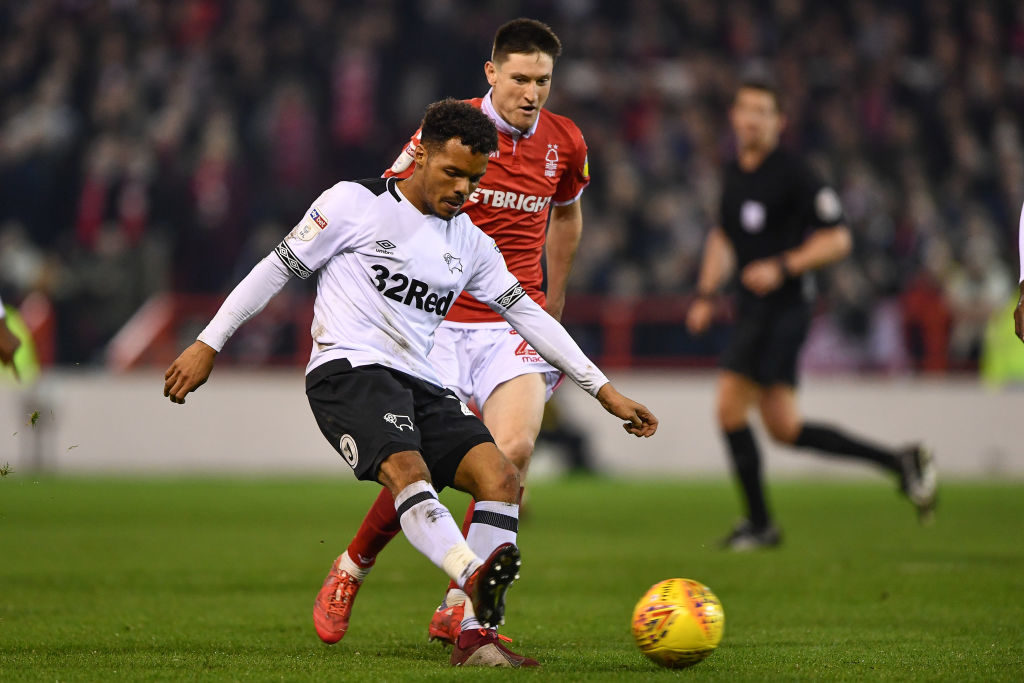 Arguably his best role is a roaming central midfielder. Derby, however, have Jason Knight, Max Bird and Graeme Shinnie who are all ahead of him in the pecking order.
Holmes is unlikely to become a regular at Pride Park any time soon. Going back to Huddersfield could be best for all parties involved with the Terriers a familiar home.
Also see: Ex-Derby player to reportedly join league rivals on free transfer, six months after Rams exit
Also see: Report: Derby reach verbal agreement to sell out-of-favour player amid financial worries
Have something to tell us about this article?