Prospective new Derby County owner Erik Alonso has told El Confidencial how he plans to be at the Rams for the long haul as he plots a recruitment process of Brentford's ilk.
Alonso is on the verge of becoming Derby's new owner after an agreement to buy the club.
Pending EFL approvement which is tipped to go through in the coming days, Alonso could be in charge of Derby by next week and he has started to outline future plans.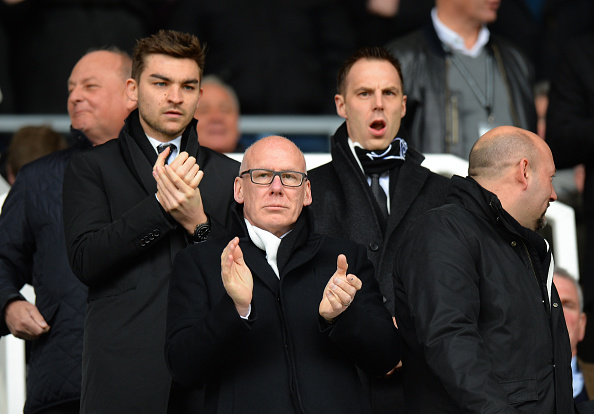 First and foremost, Derby must retain their Championship status.
But Alonso assures supporters he is in it for the long haul, while sharing his recruitment plans of buying young players with Premier League potential similar to Brentford.
MORE DERBY STORIES
"When you enter a club it is to invest. We are not going to throw money away. I'm not promising to bring in Lionel Messi or Cristiano Ronaldo as it's unrealistic. We are not going to throw money at players that ask too much to come. We are going to seek footballers that can compete at Premier League level, that can either be sold for a profit in the future or have a long career at Derby. We won't throw money at it for two years and later leave if we aren't promoted, that won't happen," Alonso explained.
Derby have been stung by their recruitment process during Mel Morris's reign.
Morris became Derby's owner in 2014/15. The team Nigel Clough had built took years, but there was a great mix of youth and experience while the wage bill was at a moderate level.
But an initial spending spree of more than £25 million in Morris's first year in charge proved the catalyst for future financial problems which the club are burdened with today.
Too many players joined for large fees and large wages. Derby failed to get promoted, and many players either left for free at the end of their contract or for a hefty loss.
Brentford, in contrast, have in recent years bought young, and later sold players for a profit and re-invested the money into the side. The Bees now challenge for promotion.
There is a sizeable gulf in quality between Brentford and Derby's squads these days. Moreover, Brentford have plenty of sellable assets and room to spend this summer.
The Rams must follow a similar lead in today's game amid Financial Fair Play.
Also see: Rooney's injury update suggests loan player may have played last game in Derby shirt
Also see: DCN view: Derby ace may have played his last meaningful game for club after injury concern
Related Topics