Telegraph reporter John Percy has told SBW Podcast how Derby County are in talks with a potential new owner which could see them follow in the footsteps of Wolverhampton Wanderers.
Derby are on the lookout for new investors following the failed BZI takeover.
Mel Morris reportedly agreed to sell the club to Sheikh Khaled, but after months of delays after contracts had been signed the Derby owner has decided to pull the plug.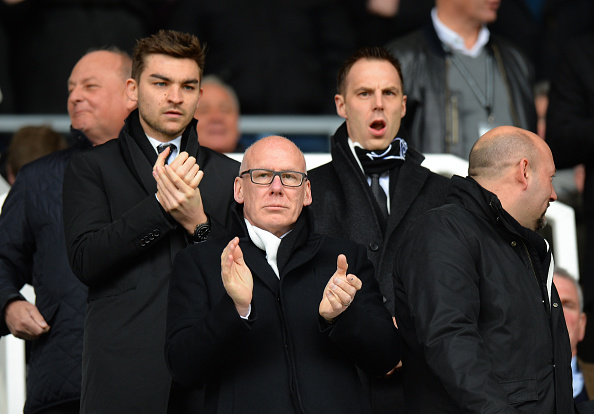 Erik Alonso, a former advisor to Sheffield Wednesday owner Dejphon Chansiri, is now linked with a potential buyout but John Percy says there are more interested parties.
Speaking to Steve Bloomer's Washing, Percy says one unnamed potential owner would be excellent for the club as he has strong links to a leading football agent.
"I've been told the other two [potential new owners] are credible. One of them was described as a dream come true if it was to happen. I've got no idea who it is at this moment, but I do believe it's somebody connected to a leading football agent. I was told that if they could get this one over the line, it would be a very, very good one. It's not as advanced as the Erik Alonso one, but watch this space," Percy explained.
Derby have failed to get out of the Championship under Mel Morris's reign, despite spending of upward of £50 million on top of an excellent squad built by Nigel Clough.
The Rams have had four playoff defeats since 2013/14. Wolves, in contrast, are an established Premier League club despite starting the 2013/14 campaign in League One.
Wolves' success has come down to superb recruitment. Fosun International bought the club in 2016, and with ties to super-agent Jorge Mendes, the club quickly progressed.
Wolves won the Championship in 2017-18 with ease. Their top scorer that season, Portugal international Diogo Jota, joined Liverpool last summer for a fee rising to £45 million.
The west Midlands club are a roaring success. While some question their Mendes-link, and the fairness around it as top-quality players arrived, there is nothing illegal about it.
Derby need a fresh direction, and a similar arrangement could be the best solution.
Also see: Celtic urged to sign Derby player who wanted Parkhead move last summer
Also see: Young talent confirms he's signed for Derby after leaving Fulham
Have something to tell us about this article?